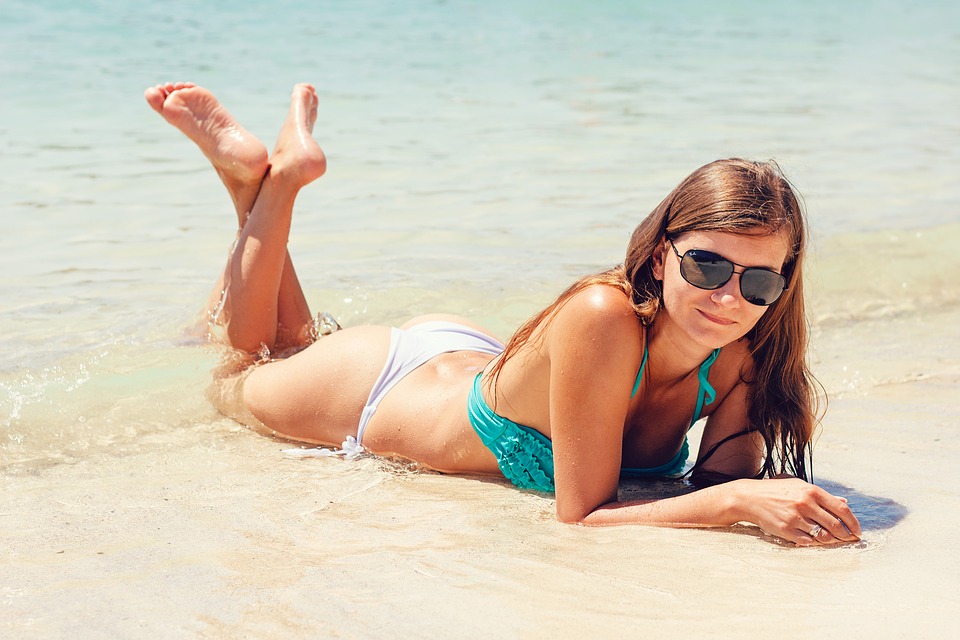 Finally the holiday that you've been waiting on for months (even if it feels like years) has arrived. With sun, sand and sea just around the corner, all that's left is to pack your case and prune yourself so that you look beach ready when you roll out of bed and onto the sun lounger. To help you look and feel your best before you jet off on your holidays, let's have a quick look at the holiday beauty check list that you should cover in the days leading up to your getaway.
Exfoliate
Before you expose your skin to the sun, you want to make sure that your body is properly exfoliated to maximize your tan for long-lasting results. You might think you have a great base tan, but any dead skin will only peel and fade after a few days of tanning. Body scrubs are essential for the health of your skin, and salon treatments will leave your skin glowing and ready to soak up those rays. It's also a perfect pre-holiday treat for a bit of 'me' time as you unwind in time for your holiday.
Base Tan
Of course, there's an easy solution to getting a base tan after you've exfoliated, and many salons offer a scrub and tanning package so that you step out with that healthy summer glow before you go. No one wants to stick out like a sore thumb on their first few days of the holiday. A spray tan, tinted moisturizer or a couple of minutes on the sun bed will give you a gorgeous base than that you can top up on your travels.
Hair
Holidays can play havoc on your hair if you haven't given your lid a little attention recently. The combination of sea and sun can dry out your locks and make them unmanageable, so it's always wise to get a trim in the week leading up to your holiday. Perhaps you could even revamp your style with a summer bob that keep you cool in the heat, whilst looking effortlessly chic without needing many products.
Nails
The final step to holiday prep is giving your nails a splash of colour. Co-ordinate your nails with your beach wardrobe, or mix up the colour schemes by going for multi-coloured nails that are incredibly fun for the summer. Pamper yourself with a Shellac manicure and pedicure so that you can get longer lasting nails that will withstand the frolics of your holiday. On trend for SS14 are pretty pastel shades, versus bold colours such as hot pink and bright blue.
Unleash your inner goddess on your getaway this year as you prune yourself to perfection whilst getting excited for your summer escape. Treat yourself to a salon treatment to get the look, for the chance to unwind in the days before your holiday. And thanks to a little bit of me time you'll be soaking up that holiday feeling before you even step on the plane.
Read More →