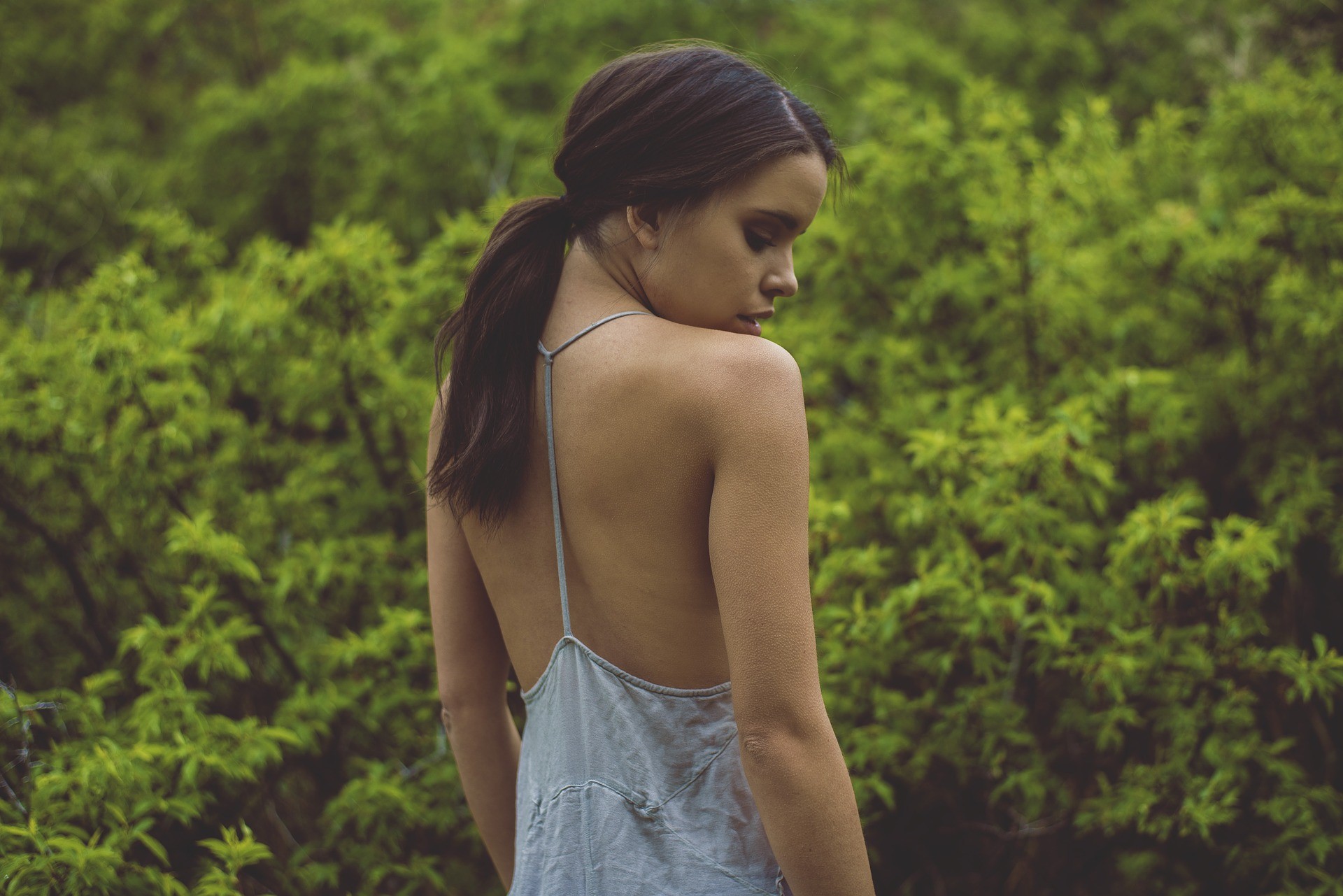 Here is a simple, no-brainer test we want you to try: Reach for your arms and legs and look at them closely. Do they feel tight? Do they look rough and scaly? Are they cracking and flaking? Lastly, can you write your name on them using your fingernails?
If the answer to all these questions is a resounding yes, then it's confirmed – you have a dry and irritated skin.
The reason why your skin is dry is obvious – the lack of moisture. But aside from skipping your daily body lotions and moisturizers using antibacterial soaps, and basking in the sun, there are other offenders you should blame.
From the poor beauty routines to harsh environmental factors, here are 7 surprising reasons why your skin is dry and irritated and some tips on how you can moisturize and hydrate your skin.
1. Your perfume irritates your skin
Your eau de toilette smells incredible and you love spraying it all over your body. The downfall is its effect on your skin stinks. The chemical compounds that make up fragrances have the tendency to irritate your delicate skin and make existing dryness worse. Aside from perfumes, other fragrance-filled skin care products such as deodorants, body lotions, and creams could be to blame.
The good news is you don't have to go unscented for the sake of keeping your skin healthy. There are fragrant ingredients that have hydrating and moisturizing properties. Look for ingredients like honey, vanilla, and bean-based butters such as shea and cocoa for silky soft skin.
2. You can't bear without your hot showers
As the winter season approaches, nothing terrifies me more than having to deal with ice-cold morning showers. The surefire way you pamper yourself is to shower with hot water. However, showers that are too hot can take a toll on your skin. Hot water strips the oil of the upper layer of the epidermis, which leads to dryness.
If you can't beat the cold and insist on heating your water, try to limit your showers 10 minutes once a day using a medium (not hot) water temperature.
3. You bathe with hard water

Apart from drenching your skin in hot water, your skin will also be at risk if you shower with hard water. H2O containing a high concentration of minerals like magnesium, zinc, and lead can strip away the skin's natural oils, causing dryness and damage. You'll know if you've got hard water if you see a build up of limescale, a white and crusty substance that grows on tubs, sinks, and faucets.
To strip away the nasty mineral buildup, it won't cost you that much to add a water filter. You should also add vitamins A and C to skin care to prevent the coating deposited by hard water.
4. You're using acne-treating products
Benzoyl peroxide, glycolic acid, salicylic acid, and retinol – these are just four of the most common ingredients of your acne-treating products. While these chemical exfoliants do good in reducing your nasty breakouts, they have the tendency to irritate and dry out your skin big time.
To prevent drying and irritation, try to reduce the frequency of use of acne-treating products from every day to every other day. You can also try layering the treatment over your moisturizer instead of applying it underneath to buffer its drying effects.
5. You rub your body and face with harsh towels
Are you guilty of rubbing your face and body with harsh towels after washing them? Well, you should not be only concerned about the products you use to wash your skin but also about the product you're using to dry it. Dry and harsh towels don't really go easy on your skin and they may cause not just dryness and irritation but premature aging as well.
Instead of using scratchy towels, choose a gentle fabric such as a microfiber cloth or even a cotton t-shirt. And please, pat gently and not rub.
6. You love swimming in chlorinated pools
Going for a dip in a chlorinated pool can dry out your skin as well as your hair. Chlorine plays well in stripping the germs and bacteria out of your pool. However, it's not surprising that the abrasive disinfectant is responsible for stripping the moisture of your skin and drying your complexion out. Before diving in, take time in protecting yourself with a moisturizer.
7. The cold season is coming
When your skin is dry, you tend to blame the hot and sunny weather. While it is true that prolonged sun exposure can dry out your skin, the cold and dry climate can take a toll on your skin as well. In fact, the cold air has less moisture compared to warm and hot air, which caan be intensely drying. Harsh winds, on the other hand, can strip your skin of its natural lipids, which act as natural barriers of your skin that keep it from drying out
During the cold season when you're likely to get exposed to cold dry air and harsh winds, you can easily develop a rough, dry, and itchy skin. Whether it's rain or shine, hot or cold, never ditch your moisturizer with a sunscreen. Apply it right after bathing while the skin is still damp.
Read More →