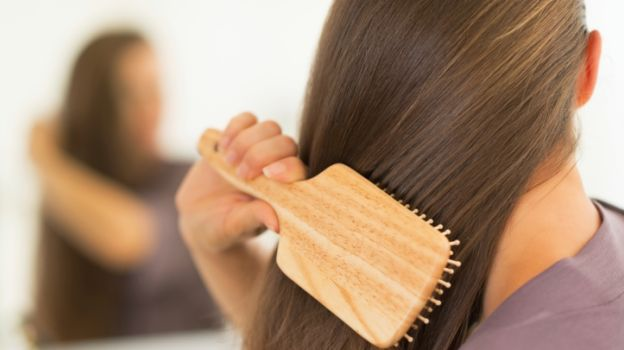 There are many people out there looking for various solutions to grow their hair faster and longer. While, some are already blessed with long hairs. The thick and long hair gives a natural glimpse to your appearance. Having a long hair is often considered as a sign of beauty. Plus, it builds up your confidence and self-esteem too. But, there is no shortcut to make your hair grow faster. On average, our hair strands grow about a half an inch per month. The rate of growth of hair depends upon your general health, lifestyle behavior, genetic factors etc. You can also trigger hair growth by maintaining a healthy and nutritious diet full of vitamin and minerals. There are certain herbs and home remedies also that can help increase the growth rate of hair. Well, let us guide you through some easy tips and natural home remedies to make  grow your hair faster.
10 easy and useful tips to make hair grow faster are as follow:
1. Eat a healthy diet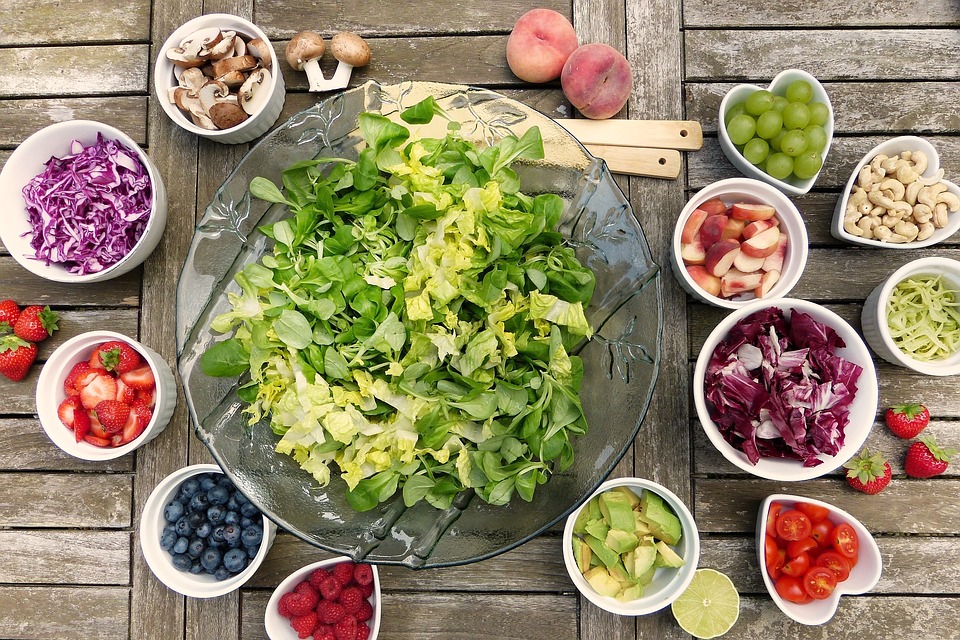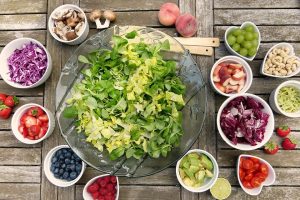 The health of hair depends on the nourishment you provide. While a good shampoo and conditioner are essential for hair care, but it isn't enough. Eating a diet rich in protein, vitamins and minerals have a vital role to healthy hair growth. Opt for foods which are high in vitamins, iron, biotin, magnesium. Vitamin B-complex, is very important to make your hair grow faster. Our hair are mainly made up of protein. Try to include protein rich food like eggs, chicken etc. in your diet. Also include dairy products such as milk, cheese, yogurt, etc. to your diet these foods will help nourish your hair and scalp. Eat green leafy vegetable like spinach, cauliflower etc. There are many famous Dermatologist in Delhi NCR who recommend for healthy diet to get long and healthy hair
Omega-3 is also very essential for growth of hairs. About 3% of a hair shaft is made up of omega-3 fatty acids. Some omega-3 rich foods are Fish, flax seeds, walnuts, beans etc.
2. Brush your hair
Gently brushing your hair twice a day for, at least, two to three minutes will stimulate the blood circulation in the scalp and will help spread natural oils evenly over your hair. Most people think that 'the harder you brush, the faster it grows!', Wrong ! It will not stimulate growth. Infect, it may damage them. Hair follicles will work efficiently and grow new healthy hair if there will be a healthy blood circulation. Use a wide toothed comb to brush your hairs and do it very gently. Do not brush your hairs, when it's wet. Hairs are very weak and prone to breakage when wet.
3. Scalp massage
The simple and best way is to massage your scalp with hair oil which will strengthen the hair roots by increasing the blood flow to hair follicles. It will stimulate the blood flow in your scalp. Massage your scalp whenever you apply hair oil or when you shampoo your hair. Do it gently with your fingers for about one to two minutes. You can use hair oils like coconut oil, almond oil, olive oil etc.
4. Stay stress-free
Stress is one of the major factors that can trigger hair loss. Stress can disrupt the normal hair cycle and can trigger hairs to fall-out. Minimize the stress in your life, in order to prevent hair fall problem. You can use several exercises, meditation, breathing exercises, or some relaxation techniques to manage stress.
5. Coconut milk
Coconut milk which is very rich in vitamin E and fats, will help moisturize the hair and keep it healthy. It is also a rich source of potassium which promotes hair growth. Its antibacterial properties protect the hair from damage. Apply coconut milk onto your scalp and cover it with towel for at least 20-30 minutes. And, then rinse off with cold water.
6. Aloe Vera
It plays a vital role in balancing the pH levels of the hair and scalp, thereby promoting hair growth. Aloe vera has been in use to promote hair growth since ancient times. Extract the Aloe Vera gel from the leaf, and apply it on your scalp and massage in a circular motion. Leave it as it is for at least 15-20 minutes and then rinse off with cold water.
7. Egg
It is one of the most common and effective home remedies for hair growth. Because of its high levels of proteins, zinc, sulphur, iron, phosphorus and iodine, it is considered as the most effective for thick hair growth. Apply the egg white to your hair and leave it on for 15-20 minutes. Rinse off with water. You can follow shampoo also. It will also give your hairs a smooth and shiny look. It has been proven to be very effective solution to promote fast hair growth.
8. Indian Gooseberry
It is also known as Amla and is a popular remedy used in Ayurveda. It is filled with antioxidants and vitamin C. Regular use of amla directly on your hair helps in strengthening the hair follicles. Hence, stimulating the hair growth. Prepare a mixture by adding amla juice and lemon juice. Apply this mixture on the scalp and leave it on for 1 hour. Rinse off with warm water.
9. Rosemary Oil
It is also very effective oil for hair growth. It is prepared from rosemary herb. This oil increases accelerates the blood circulation. You can mix it with shampoo. Massage your scalp while you shampoo your hair with this mixture.
10. Castor oil
This is healthy and nourishing natural oil that is beneficial for promoting fast hair growth. It is loaded with vitamin E and essential amino acids that are essential for the health of the scalp and follicles. Massage your scalp and hair with this oil and then leave it on for 30-40 minutes. Then, Wash it off with a shampoo.
So, cut down on the expenses by choosing these simple and effective tips to grow your hair faster. Follow these tips properly and be patient to see the result.
Read More →